Previous Pups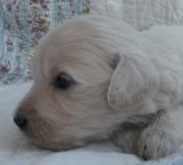 Pup #1 - White/Cream Male - Named : Vincent van Gogh
We will be keeping Vinnie, and one day possibly add him to our breeding program.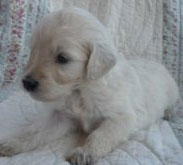 Pup #2 - White/Cream Female - Named : Tao
Has been sold to Harold, and will be moving to Cape Breton, NS with her sister Tess.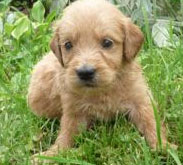 Pup #3 - Red Male - Named : Joey
Has been sold to Sarah, and will me moving to Maple, ON.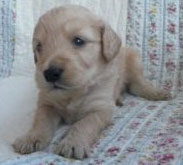 Pup #4 - Apricot Male - Named ________
Has been sold to Tasha, and will be moving to Toronto, On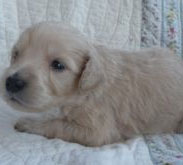 Pup #5 - Apricot Male - Named ________
This pup is now our featured puppy