Our Boys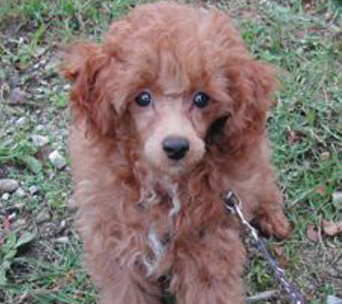 Cooper is our stud. He's a happy little Toy Poodle, who thinks he's a bigger than he is. He loves to run and play with the other dogs, and boss them around. When he's not playing, he can be found either in his basket or on Teresa's lap. He is very intelligent and alert, and has been socialized with dogs, cats, and kids, all much larger than himself.
Weight: 4 lbs
Height At Withers: 9"
Health Tested: Yes
Temperament Tested: Yes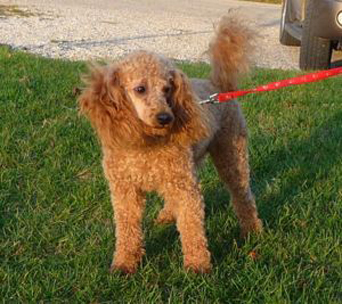 Rusty is our mini poodle stud. He is such a lover. He has a beautiful red coat much like our Cooper. He has no tearing, and a very soft coat. He also has his full tail.
Weight: 15 lbs
Height At Withers: 14"
Health Tested: Yes
Temperament Tested: Yes