About Us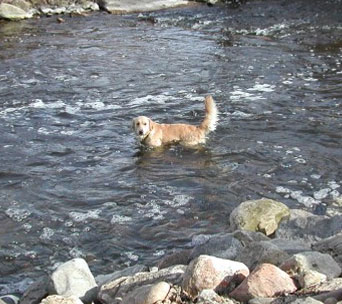 We are located in Southwestern Ontario, in the town of Clinton, population 3082. We live on a small farm, we have 25 acres with a few ponds for the dogs to run and play.
We are a home based breeder, not a kennel.
We breed our dogs for the love of the dog, our goal is to produce quality pets, with great personalities
We do not rely on income from our breeding operation to support us. Our goal is for our breeding operation to support itself.
Our nursery, is also our family room, and our pups are handled by our family from birth, until they leave us for their new homes. As a precaution, we do not allow visitors to handle any dogs before they have been vacinated.